A Recan Kay- Der Drum and Bass Artist mit neuem Album!!
Wie im Vorfeld angekündigt, werde ich in Zukunft Musiker und Künstler unterstützen, und euch über aktuelle Veranstaltungen und neuer Musik auf dem Laufenden halten.
A Recan Kay ist ein deutscher Drum and Bass Künstler aus Aurich, welcher aktuell ein neues Album veröffentlicht.
A Recan Kay ist schon lange als DJ aktiv, und sorgt mit einfallsreichem Sound und Remixen, sowie knackigen Bässen für frischen Wind in der Drum und Bass Szene.
Drum and Bass Bremen 2019
Das aktuelle Album, welches demnächst erscheint, wird außerdem Live in Bremen promotet und aufgelegt!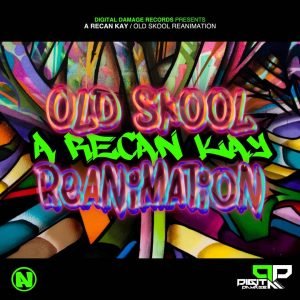 Nachfolgend gibt es einen kleinen Vorgeschmack zu seinem Sound auf seinem Soundcloud Profil.
Nach Veröffentlichung des Album wird der Beitrag mit weiteren Infos und Links zu Spotify und Co. geupdatet.
Update: A-Recan-Kay-Old-Skool-Reanimation wird am 16.12.2019 veröffentlicht!